Main content starts here, tab to start navigating
About Us:
In the Spring of 2020, Rachel and Drake Pothier purchased Village Deaux from its founders, Danielle and Dustin Trahan. The Pothiers have ties to Maurice and Vermilion Parish and currently reside in Youngsville. In addition to owning Village Deaux, Rachel is a travel agent specializing in Disney and Universal vacations.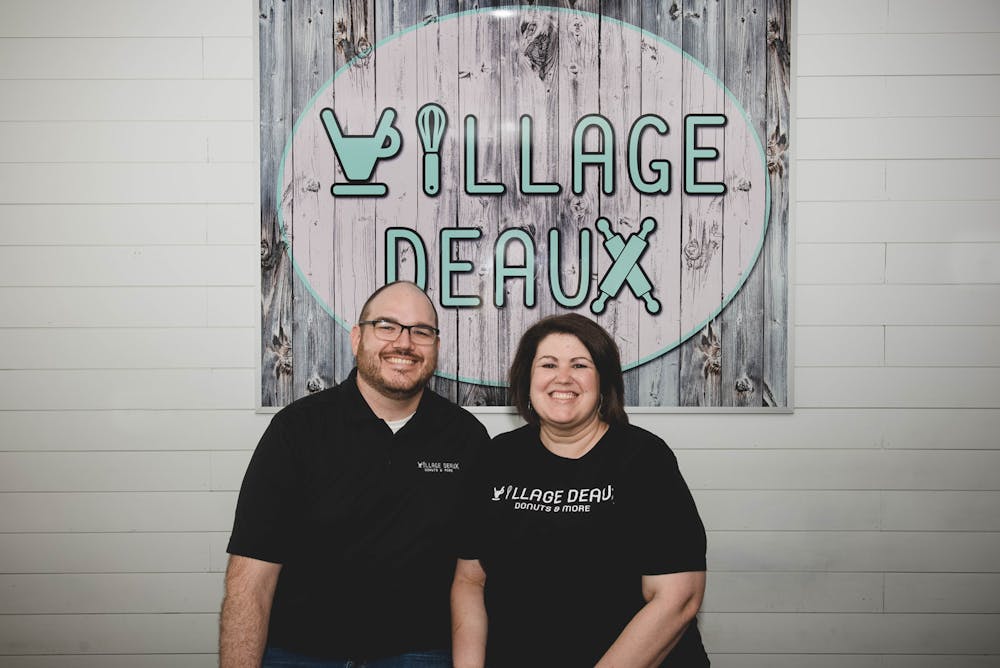 In February 2022, Village Deaux acquired the long-standing Cajun Glaze donuts in New Iberia. The shop was closed in March for renovations and was re-opened in April as the second Village Deaux location.
In September 2022, Village Deaux purchased the assets of the former Cajun Market Donut Company in Carencro. The shop was renovated and upgraded over an 8-week period and opened its doors on December 3, 2022.
At Village Deaux, we take great pride in what we do. We love providing high-quality food with the best customer service. We have a blast at our shops and sincerely appreciate our loyal customers.