One Sweet Summer - A Donut-Coffeehouse Collaboration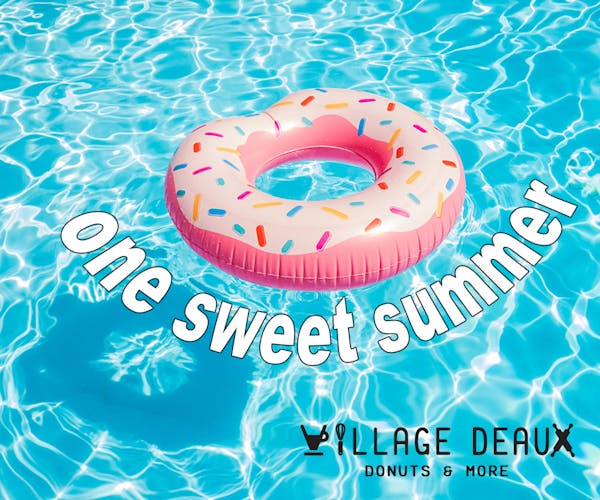 Earlier this year, we thanked our wonderful customers with a weeklong celebration featuring daily donut and coffeehouse drink collaborations. Not only did our customers love the new flavors, but we also had a blast creating them.
We're bringing back the fun all summer long with our One Sweet Summer celebration. Each week, we'll feature a different donut and beverage collaboration for $4. We'll update this blog post with updated flavors as the summer rolls along.
Week 9 - July 26-August 1
We're wrapping up One Sweet Summer with a fan favorite---Churro bites and a hot Mexican Mocha. Our churro bites are topped with cinnamon and sugar and served with a cup of dipping chocolate. The rich and creamy Mexican Mocha has a hint of spice which will wake up your taste buds for the day.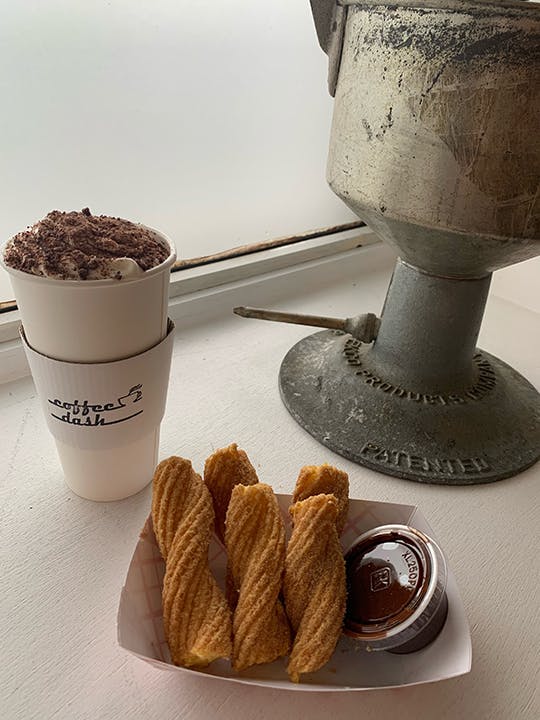 Week 8 - July 19-25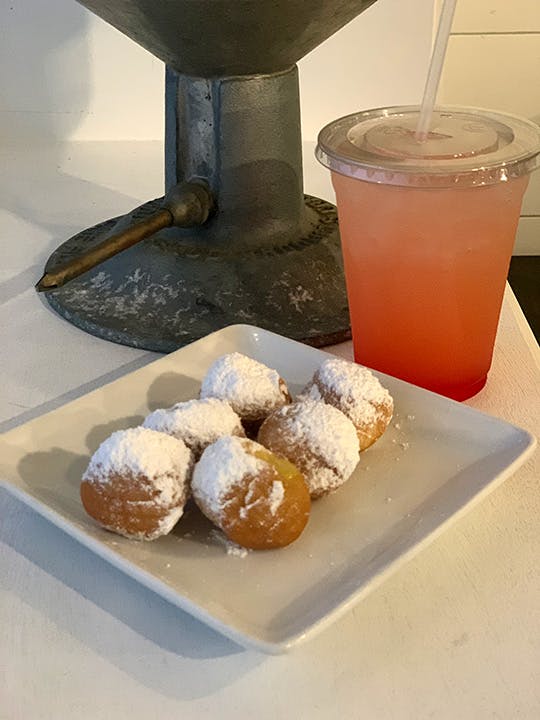 A little sweet and a little tart ... this week's collaboration is refreshingly delicious. You'll enjoy lemon-filled donut holes that are also topped with powdered sugar plus a medium strawberry lemonade.

Week 7 - July 12-18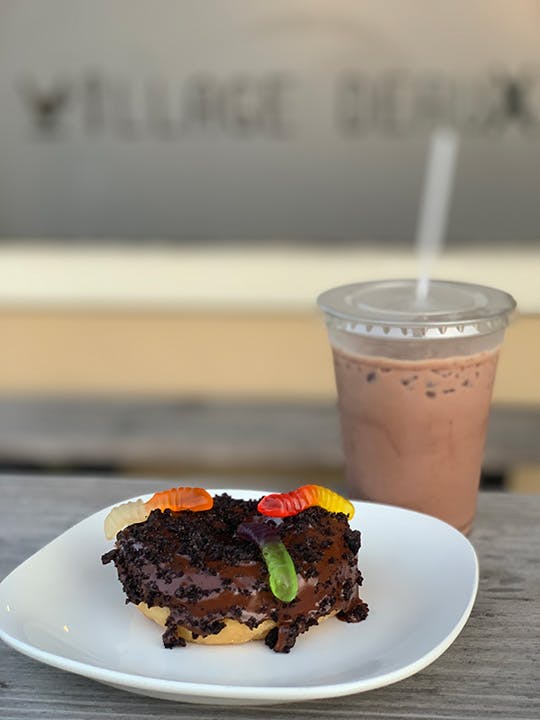 Kids of all ages will love this week's collaboration! Our Worms & Dirt donut is a chocolate-topped donut with Oreo crumbles and gummy worms. It's paired with a refreshingly tasty small iced mocha.

Week 6 - July 5-11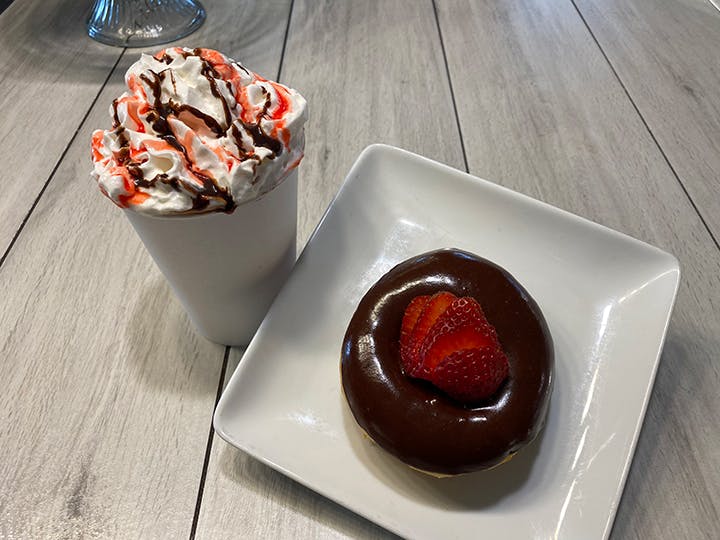 Juicy, ripe summer strawberries inspired this week's collaboration. We added fresh strawberries to our chocolate-topped donut and paired it with a chocolate-strawberry latte.

Week 5 - June 28-July 4


Week 5 is a sweet treat! We've got a cotton candy flavored donut topped with cotton candy plus a cotton candy frappe.

Week 4 - June 22-27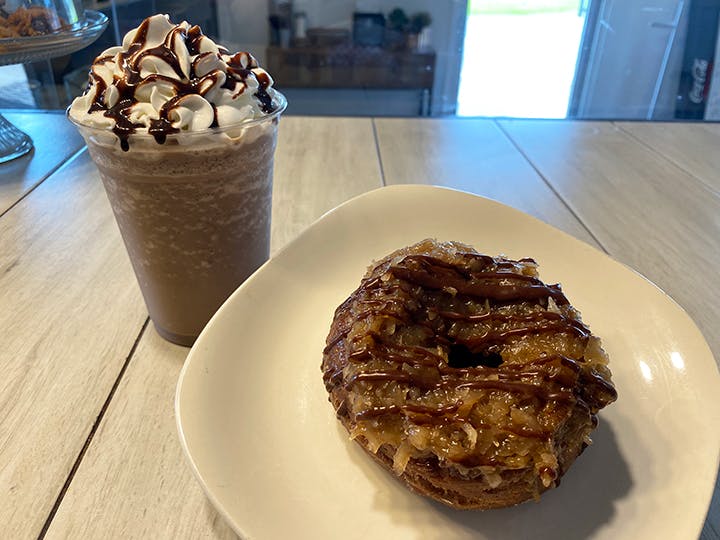 Week 4 is a chocolate lover's dream. The donut is topped with our delicious German Chocolate topping with chocolate drizzle. We've paired the donut with a German Chocolate Frappe.

Week 3 - June 15-20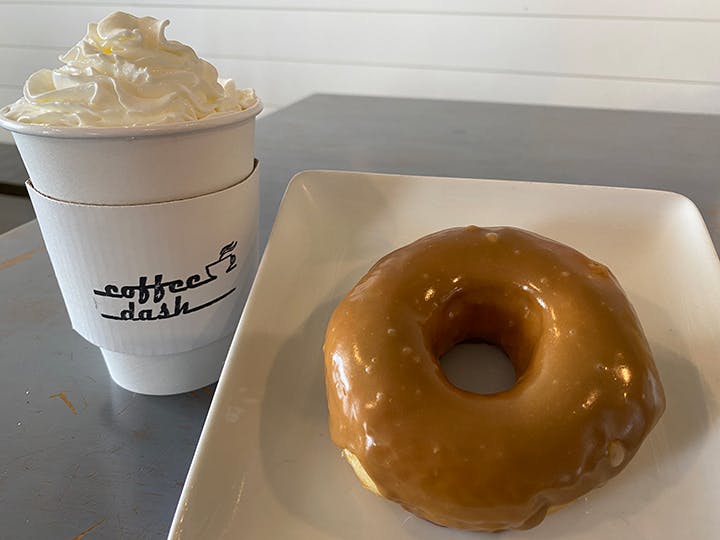 Week 3 brings the flavor of maple for both our donut and beverage. You'll enjoy our maple-topped donut and either a hot or iced maple latte.

Week 2 - June 8-13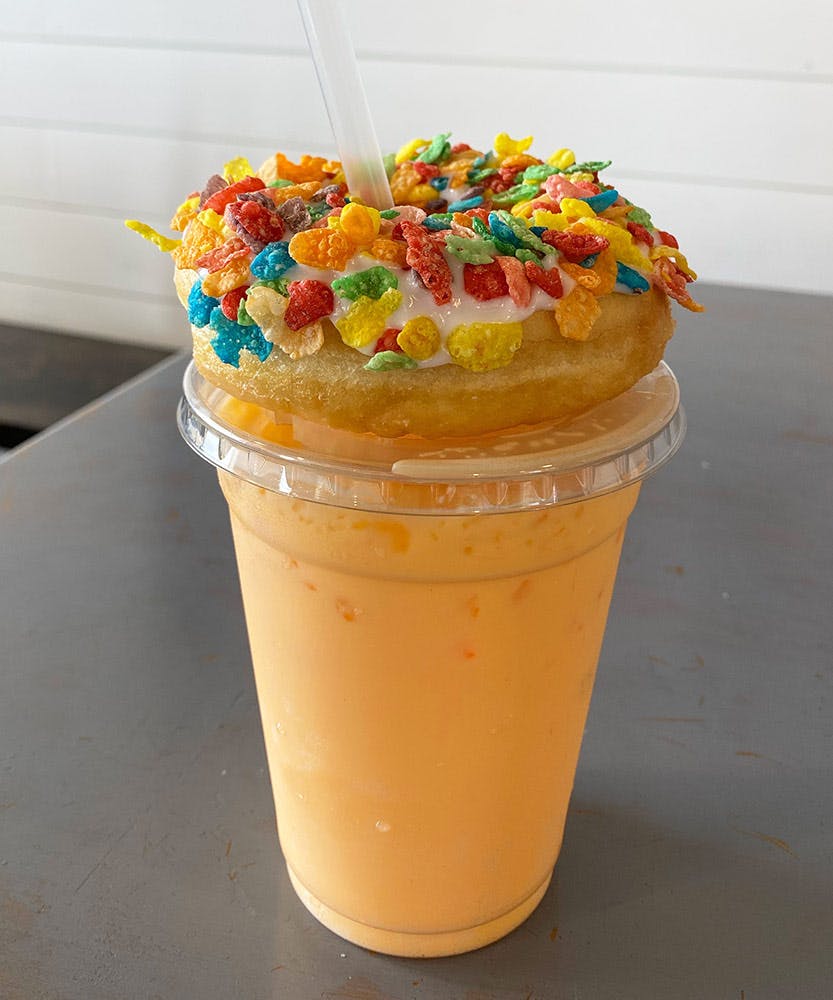 Our second week of collabs features our Fruity Pebble donut and an orange cream Italian Soda. These light, tropical flavors are sure to please!

Week 1 - June 1-6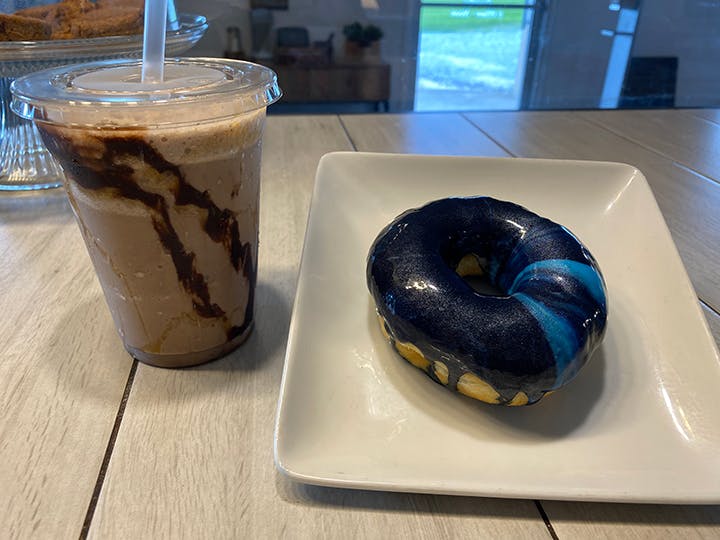 The Milky Way Frappe is an icy blend of milk chocolate, vanilla, real caramel syrup, and espresso. The flavors are out of this world!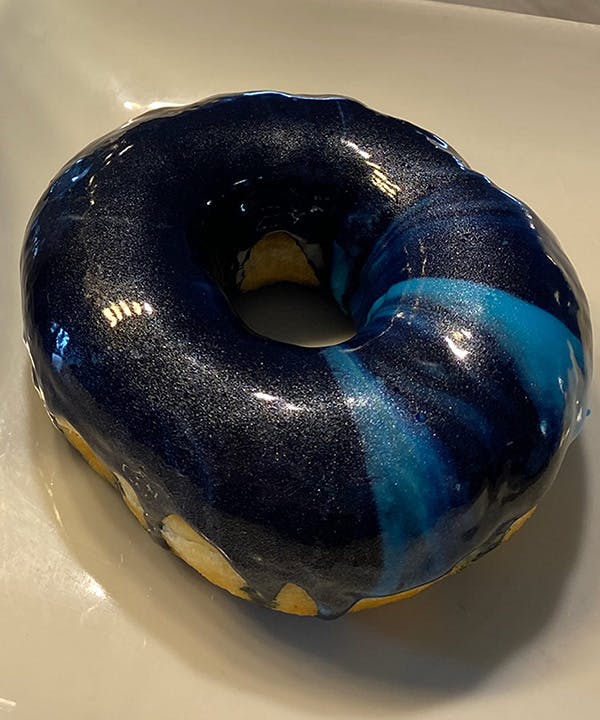 Each Galaxy Donut is deliciously unique. The distant stars shimmer in the surrounding infinite surroundings of space.